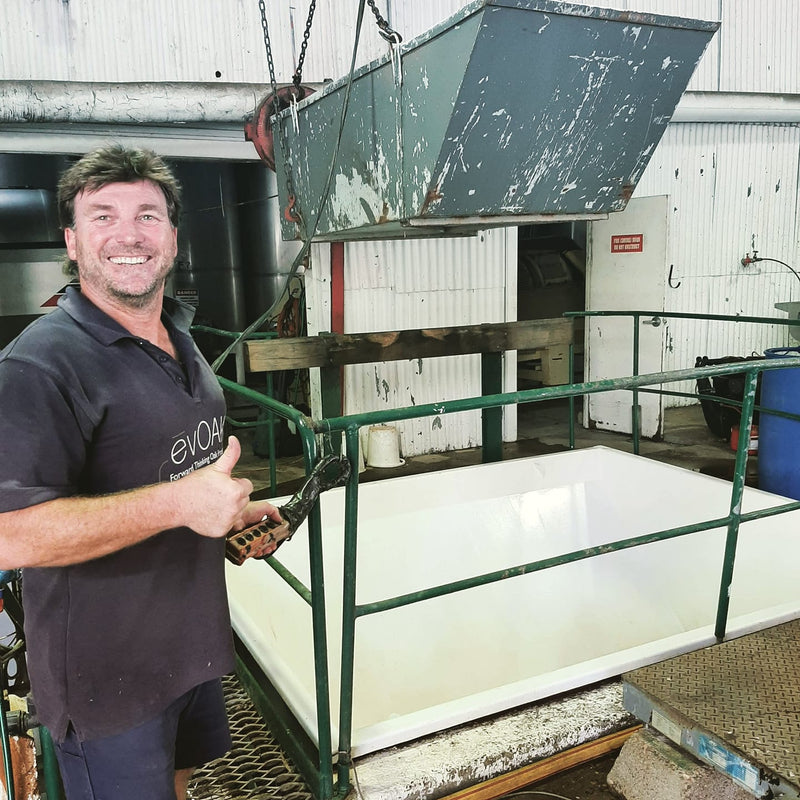 I would firstly like to introduce myself as Drayton's new Chief Winemaker. I was born and raised in the Hunter Valley and have worked in the Wine Industry for over twenty years, completing my 25th Hunter Vintage this year. I have a deep passion for our Valley, making wine and sharing it with family and friends.
I look forward to meeting our members and customers over the coming years to enhance their overall experience of Drayton's wines with fellow enthusiasts.
In September 2020 at the commencement of the Spring season the BOM (Bureau Of Meteorology) declared that the upcoming Summer season of 2021 would be under the influence of a 'La Nina' weather pattern. This forecast ultimately meant a potential return to what is considered by most to be a 'normal' Hunter Vintage, with above average Summer rainfall, as opposed to the previous four years of drought conditions. While the drought conditions resulted in low disease pressure on the vines and grapes produced are of high quality, the severe lack of rainfall heavily impacts on quantity and ultimately wine prices tend to increase due to lower volumes processed.
The good Spring rainfall anticipated did not occur and at 'Budburst' the ground water capacity was better than in previous years, but the crop estimates were still low. As Summer began the effects of the 'La Nina' were being realised with heavy downpours. The inability to gain access to the vineyards, due to the wet conditions made it difficult for Greg Drayton and his team to prevent some grapes being impacted, it appeared that the forecast was correct and a difficult Hunter Harvest would ensue.
However the 'weather Gods' were on our side and a window of drier conditions for a couple of weeks, with at times heavy rainfall predicted but not occurring, allowed the vineyard team to gain the upper hand and prepare for harvesting. In the previous drought vintages, grapes were being harvested in the second week of January, but the Summer of 2021 temperatures were lower than average and ripening was slow.
It was a Vintage which required steely nerve not to rush in and harvest some vineyard blocks early. The patience of John Drayton in consultation with Greg and myself to 'chance our hand' and harvest each block based on ripeness and taste, lead to what I believe was an extremely successful Hunter Vintage, surrounded by numerous challenges - back to the 'status quo' in the Hunter Valley, just the way we like it!
I'm sure you will see the rewards in the resulting wines from 2021, the slower ripening resulted in some wonderful fruit flavours with the aromatic whites such as Verdelho and Traminer, and some Shiraz blocks being more floral in nature – exciting wines to make!  
Cheers,
Mark Smith
Drayton's Winemaker